I think nearly everyone can agree that summer is the most exciting time of the year. In my mind a "special event/occasion" means a "special outfit." For the next week I will post
everyday
a new outfit for a summer occasion.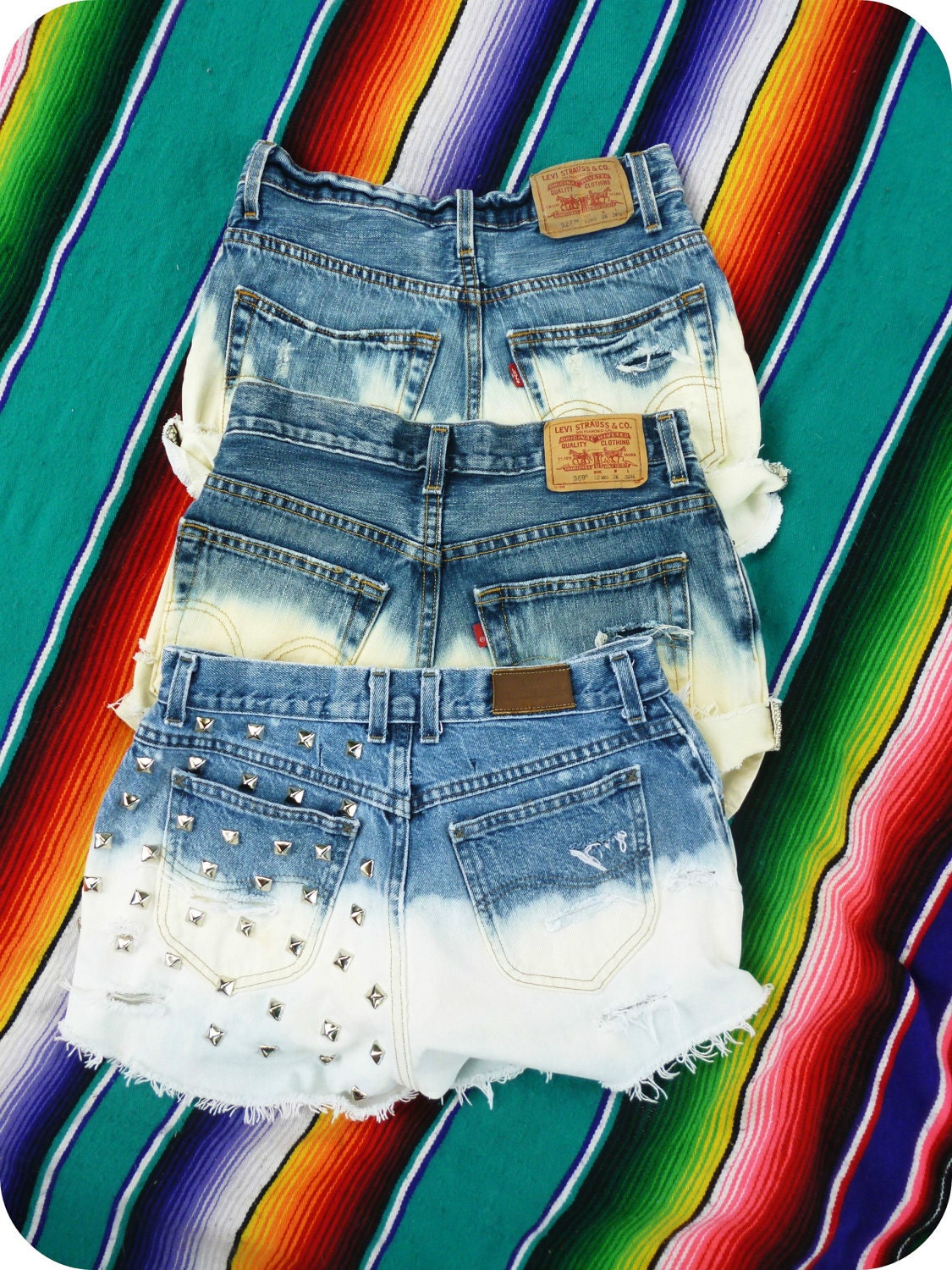 Shorts from Etsy
Today's occasion is the
summer festival
. Something I have never really gone to, but really want to attend if not just to wear cool hippie clothes.
Cut-off denim shorts are a summer festival staple. Personally, I like the high-waisted Levi's cut-offs. Several stores will sell vintage cut-offs with variations of dyes, studs, patches, embroidery, etc. Etsy is a great place to find them. However, if you are up for a craft project - this would be a great way to recycle an old pair of jeans! You are basically destroying them so can you really even mess up?
Lucky Brand Bag
Wildfox Couture Tank
Ettika Bracelets
Besides shredded denim, here are the other summer festival staples with some examples: tie-dye, fringe, light weight scarfs, crop tops, maxi dresses, layered jewelry, friendship bracelets, crochet, leather jackets, and earthy sandals.
Urban Outfitters- Nom De Plume YaYa Grand Maxi Dress

Jack Rogers- Napa Valley Navajo Sandal